Post by db on Jun 9, 2012 14:20:51 GMT 12
Hello all,
Para sa mga aspiring pinoy migrants, share ko lang iyong mga expenses namin so far for our SMC application. Shanghai Branch pala ako
Syempre iba iba ang requirements ng bawat isa but just to give you rough estimate.
Wala ang list ko ditto nasa kabilang bahay pero eto try ko isipin lahat hehe.
iba iba ang currencies, indicate ko na lang. Here it goes.
EOI submission
NZ$440
SMC Application (ITA lodgement)
US$1, 845
US$10 bank fee
US$25 return courier fee
US$10 na binayad ko sa BDO for the bank draft
Medical examination
P8500 (husband)
P7600 (mine, preggy w/o xray)
P2500 child
*need ko pa magsubmit ng xray + medical ng anak kong darating so additional na naman iyon
Police Certs
AU$105 (nagwork kase ako sa Australia) + SG$10 bank fee for the bank draft + courier fee na nakalimutan ko na magkano + SG30 for fingerprints (need kase sa application ng police clearance from AU)
SG$100 (mine and hubby) – SG police clearance
P460 (mine and hubby ) – NBI (tig two copies na kase kinuha namin just in case kelangan ulit. Iwas pila.
Certification of documents (for SMC)
P1500+
Courier through DHL/Post office
P1500+ - first batch DHL
P130 – additional forms via post office na lang (tipid mode)
P988 – second batch DHL
Photocopies/Printing/madaming pictures
P500-P1000 siguro e.g. pag may nakalimutang pa photocopy or print, at kelangan and no choice kundi gawin ito sa mga mamahaling internet shops sa mall. Need ng madaming pictures for medical, application, police clearance, etc.
Qualifications Assessment
NZ$1225 – professional association
SG$100+ - certification of documents for qualifications approval application
Birth Certificates NSO
Less than P500 (para sa aming tatlo)
English Requirements
P150 – 3 copies of Certificates from Universities hubby (iyong sa akin matagal na akong may copies pero tig 100+ din ata sa UP iyon)
*if ever papag IELTS kayo + more or less P10k yata iyon
ano pa ba? Ayan na muna. Edit ko na lang pag may naisip pa akong nagastos naming.
---
added by
aBiSh @admin
2016-01-15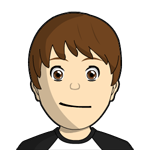 Guys, share ko rin ang expenses namin.
| | |
| --- | --- |
| Applied for PAR | 4,501.675 |
| Applied PAR for my wife | 4,501.675 |
| EOI Submitted | 16,933.405 |
| Applied for IQA | 27,100 |
| Sent IQA Document | 1,603 |
| Lodge ITA | 90,085.448 |
| Expenses (Document Preparation) | 82,622.188 |
| Migrant Levy Payment | 22,131.625 |
| Total Expenses | 249,479.02 |