Post by monallyza on Oct 15, 2012 15:07:53 GMT 12
Hello, ask ko lang po sa mga nakapag pa-medical na.
> ano po recommended na Clinic? somewhere alabang, pasay, laspinas, cavite? or kahit makati or manila po basta OK st walang experience na masama sa clinic.
> ano po ang mga test na ginawa? paki itemize na land po.
> pwede ba ipasok sa healthcard ang mga test?
> how much po? sa adult at sa kids?
> ilang araw, weeks po bago lumabas ang results
> other info po na need before going for medical
Thanks po
---
added by
aBiSh @admin
2014-11-28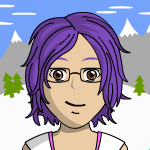 A full medical certificate once submitted can be used for any other visa application for three (3) whole years depending on the date the medical certificate was obtained or signed by the practitioner, not the lodgement date.
I can confirm this since I just talked to immigration last week. My parents' full medical certificate obtained January 2013 can be used until before January 2016. I had to confirm this since my parents are thinking of applying another visitor visa, this time for parent category.
Ito ang malaking kaibahan ng NZ versus US visa application. Sa US visa 6 months lang valid yung medical. Panibagong bayad. Panibagong kickback nila. Sa NZ you're considered to be of the same health status within 3 years. Swerte natin.

edit:
Eto pala reference natin.
INZ Medical Certificate validity
If you have already provided these certificates in the last 36 months you may not need to provide new certificates.
---
Panel Doctors
Immigration NZ Panel Doctors List
Health Information
Health Information and Requirements
eMedical

SInce eMedical na sa SG you need to do the following:
1. if you want to do your medical sa SATA send email to enquiries@sata.com.sg for schedule with: (take note as of this time only Amo Kio or Chai Chee)
Preferred Appointment Date:
Preferred Location:
Preferred Time:
Contact Detail:
Name:
Passport:
Gender:
Date of Birth:
2. wait for your schedule: mabilis po silang sumagot and normally me available agad silang schedule para sayo.
eto po email reply nila:
New Zealand Visa processing details.
Do take note of the following to bring and be prepared during the appointment:
1) Bring the original passport (lahat po ng transaction sa SATA ay need ang passport) and relevant documentation from the embassy which is mandatory with SATA (medyo hindi klaro kung anong relevant docs ang need nila anyway dinala namin ung form sa medical and xray pero hindi naman nila kinuha).
2) Bring previous medical records if any.
3) Be presentable for a digital photo-session at the clinic and bring 2 passport size photographs. (NO Need na po mg dala ng picture kasi sila po kukuhaan kayo ng picture mismo sa clinic)
4) No fasting required, If you are wearing contact lens or spectacles, please bring them along.
5) Ladies avoid the menstrual days.
6) Breast examinations required for female and lady doctors at Chai Chee only.
7) Kids aged less than 10yrs old , required to bring the health booklet.
8) Any blood taking for kids aged less than 10yrs old is not performed in SATA.
Results will be send to New Zealand High Commission directly after 5-7 working days on normal conditions.
You can obtain the copy of the medical report without doctor's endorsement at SGD20.00 per applicant.
3. Medyo mabagal than the usual yung pag papamedical kasi hindi pa kabisado ng Doctor yung online system and sabi sa amin by Feb or March mag tataas sila ng 40sgd per head kasi madaming "administrative" na kailangan gawin.
4. Please make sure you get copy of eMedical information sheet para lang po me reference kayo na ng pa medical talaga kayo.
5. Results will be send sa INZ and you can now proceed lodging the application no need na po to wait for the result:
" You can submit your application documents without the results of the medical. Panel physician will send your eMedical to INZ directly.
After your application is lodged, the immigration officer or support officer of INZ may contact you if there is any medical issue identified with your eMedical."
Sana po makatulong.....